---
Gameplay
Verdun is focussed on squad gameplay. The Frontlines game mode puts 2 french squads against 2 german squads. (4+4 against 4+4 making a total of 16 players).
Controls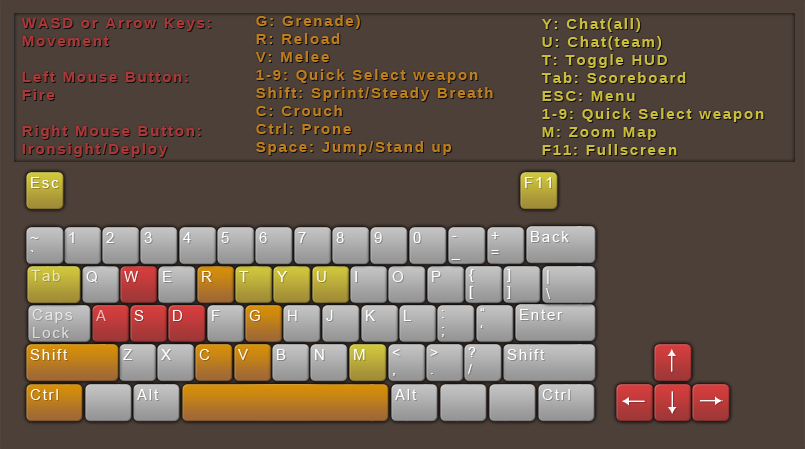 Future updates
More maps and unlocks will be added once the base of the game performs well
Tips
Invite your friends to play in your squad. If you earn enough XP, your gunner should unlock the MG for the second round.
Use F11 for fullscreen mode. This button only works while playing, not in the main menu.
If you have a laptop with Optimus then make sure to right click your browser's shortcut and choose "Run with graphics processor -> High-preformance NVIDIA processor". This will make sure the game won't use your integrated videocard only.
Facts
The final game will be released as standalone and will have better quality and performance.
An account created in the beta version will not persist into the standalone version.